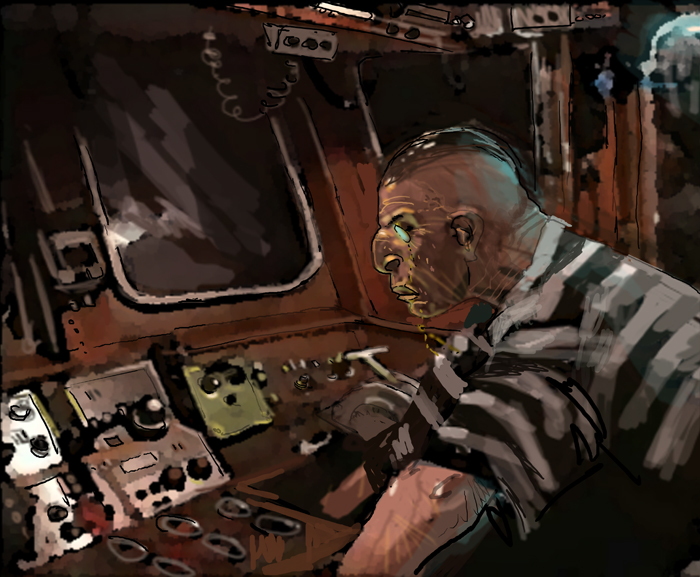 蘭伯特有其軌道。某處在拉她的受害者的車子在晚上湖。蘭伯特的人做好準備。他們掛在小船的沉重外側。你有夜視裝置和炸藥。你的對手是同樣殘酷的朗伯人。和他們有一些可能是價值數百萬美元在船上。
Lambert hat ihre Spur. Irgendwo in zieht ihr Opfer seine Bahn auf der nächtlichen See. Lamberts Männer machen sich fertig. Sie hängen die schweren Außenborder an die Boote. Sie haben Nachtsichtgeräte und Sprengstoff. Ihr Gegner ist genauso brutal wie Lamberts Leute. Und sie haben etwas an Bord das Millionen wert sein könnte.
Lambert a sa piste. Quelque part dans tirant la voiture de sa victime sur le lac de nuit. Les hommes de Lambert se préparent. Ils pendent le hors-bord des bateaux lourds. Vous avez des appareils de vision nocturne et d'explosifs. Votre adversaire est tout aussi brutale que les gens Lamberts. Et ils ont quelque chose qui pourrait être des millions à bord.
Lambert has its track. Somewhere his victim is pulling his track on the night see. Lambert's men get ready. They hang the heavy outboard engines on the inflatable. They have night vision devices and explosives. Their opponent is just as brutal as Lamberts people. And they have something that could be worth millions on board.